Fence Company of Roseville
Fence Company of Roseville | Residential And Commercial Fencing
Fencing is one of the most important investments homeowners can make for their property, and it also enhances your home's curb appeal. It provides security, privacy and delineates property lines; plus, installing a fence around your yard & garden makes it an excellent way to keep out unwanted pests like dogs or cats that may enter through an open gate or door. However, no matter how good the fencing solution you choose might be if installed incorrectly, what was the point of spending money on it? This is why hiring professionals will always give you better results than trying to do everything yourself.
Contact us today at (916) 915-9397 if you're ready to start planning for fencing installation services in Roseville, CA.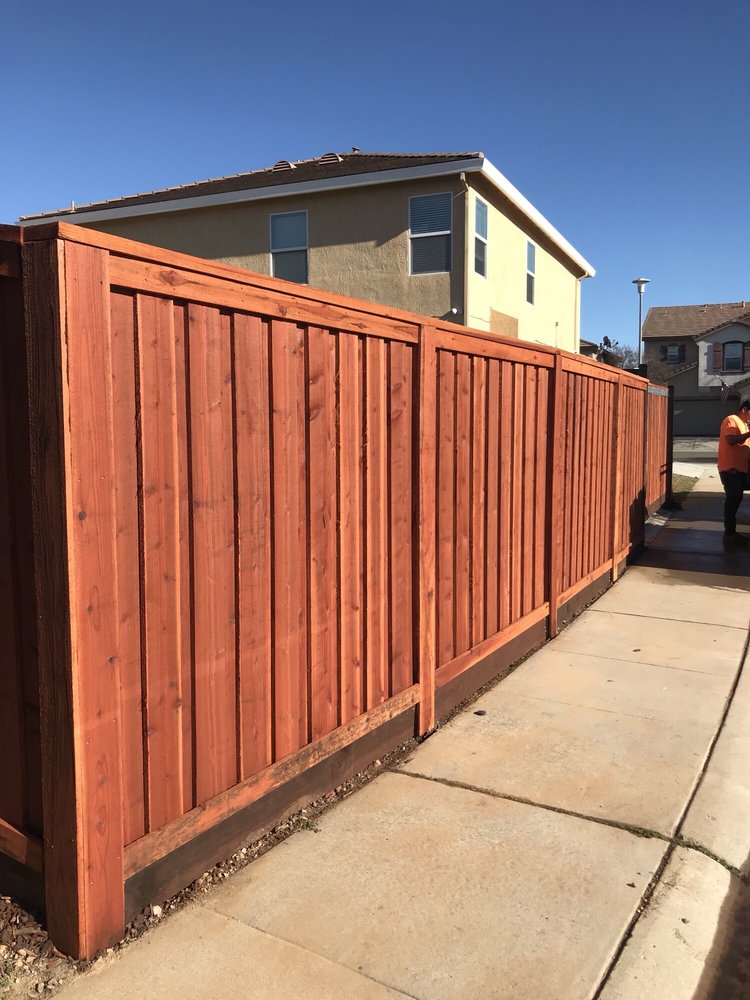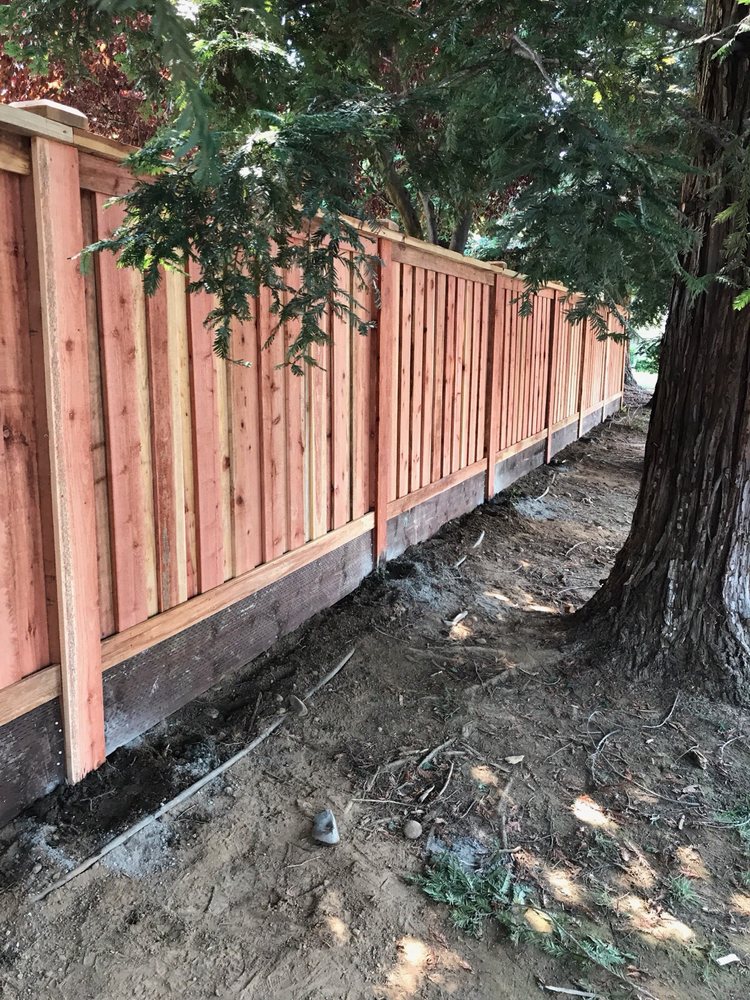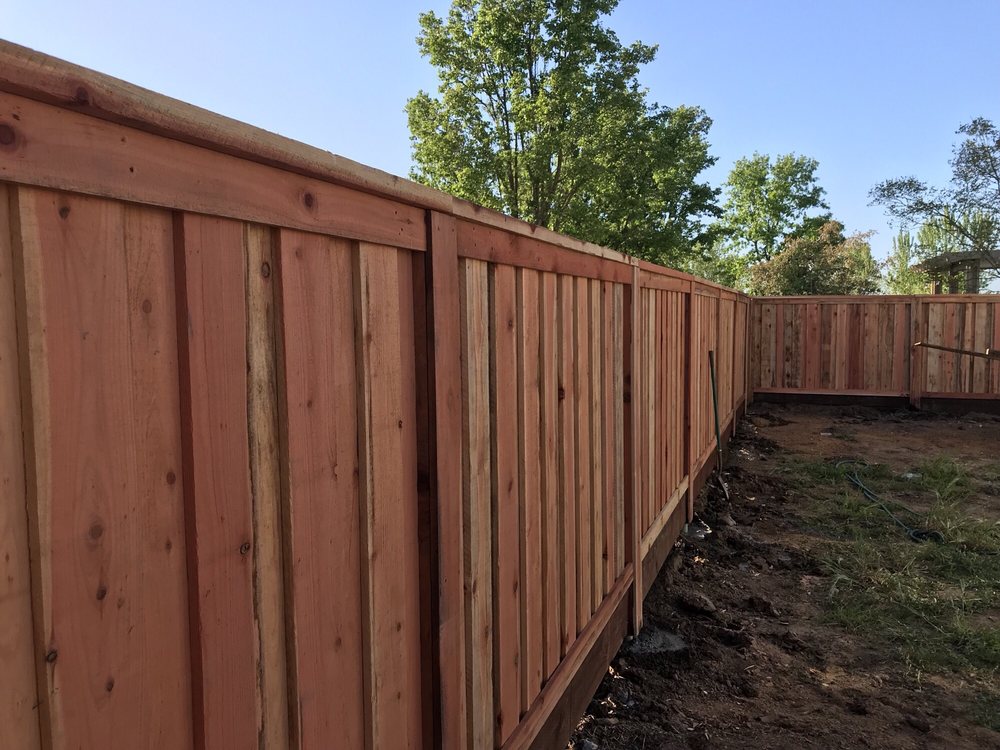 The Most Reliable Fence Installer in Roseville, California
Fence Company of Roseville provides a variety of fencing solutions for your home, including vinyl fences and wood fences. They also offer the most efficient installation services around Roseville. In addition to fast service, they're committed to customer satisfaction by providing only high-quality materials at affordable prices with no sales or hidden fees. This has made them one of the most trusted providers in their industry today. For more information about Fence Company of Roseville's products and services, contact us now! We are ready to help you get started on your next fencing project anytime. Call (916) 915-9397 today! You can reach out directly through our website, too, using our contact form.
Our company will install fencing that is designed to fit your needs and the look of your home. We offer a variety of styles, designs, colors, and materials to ensure that you find exactly what you want. Whether it's privacy or security that you're after, we have just the right fence installation service for you! Contact us today at (916) 915-9397 for a free estimate on installing a new fence at your home.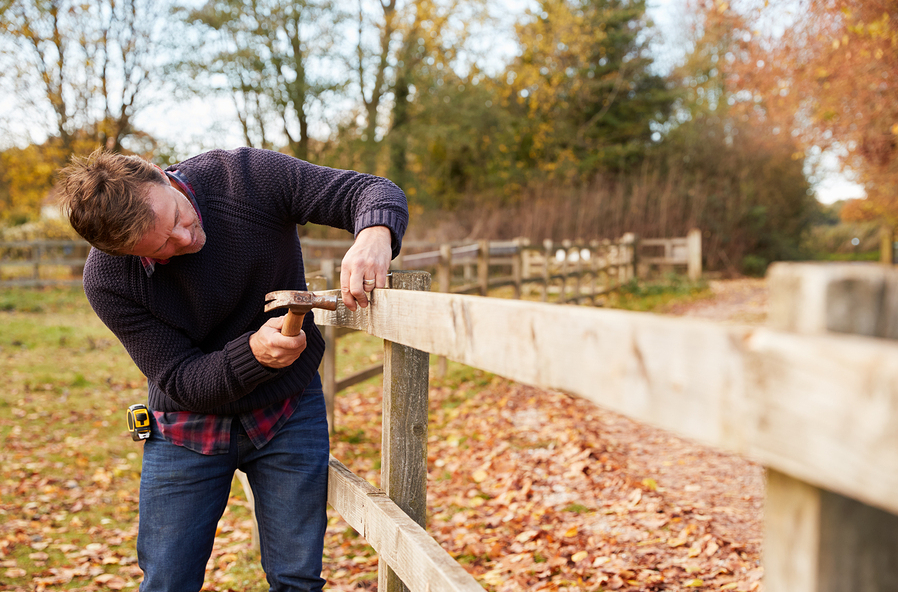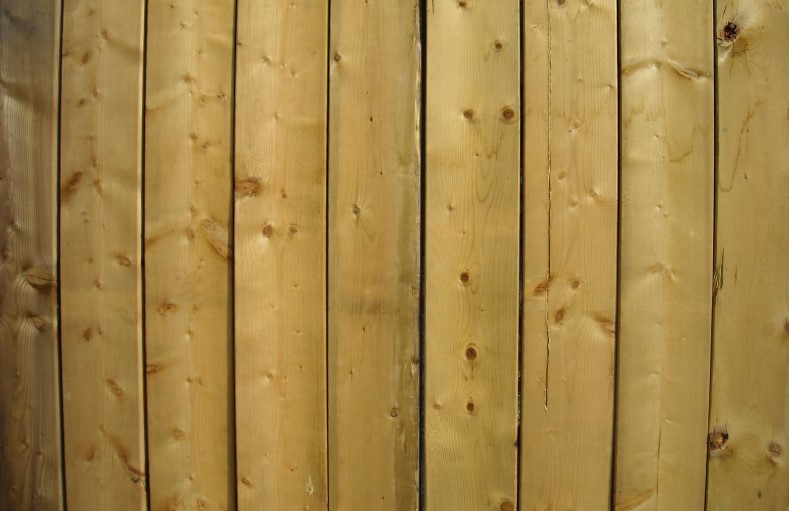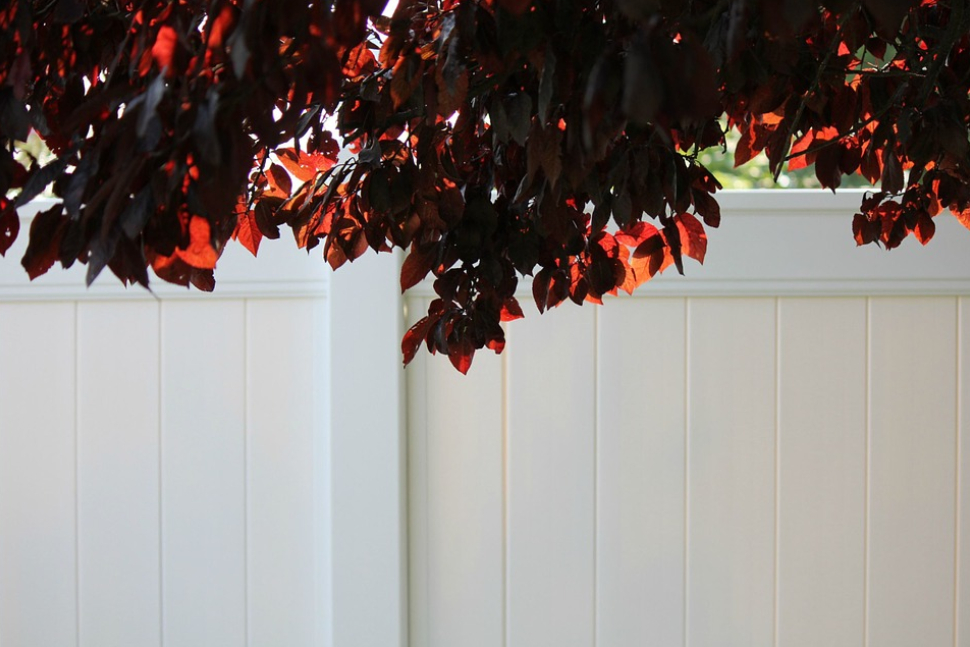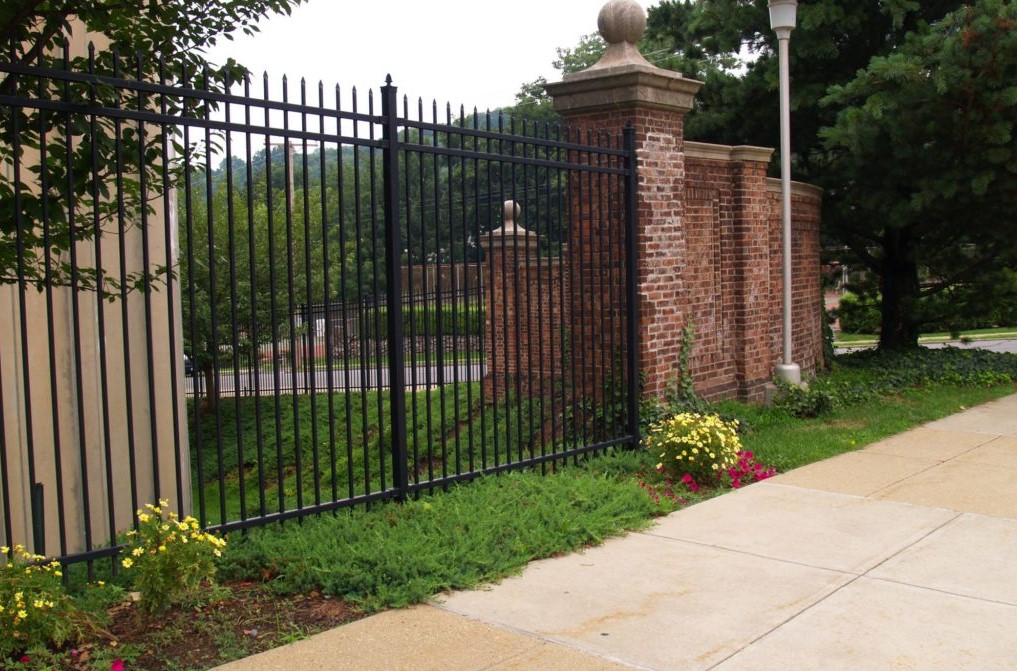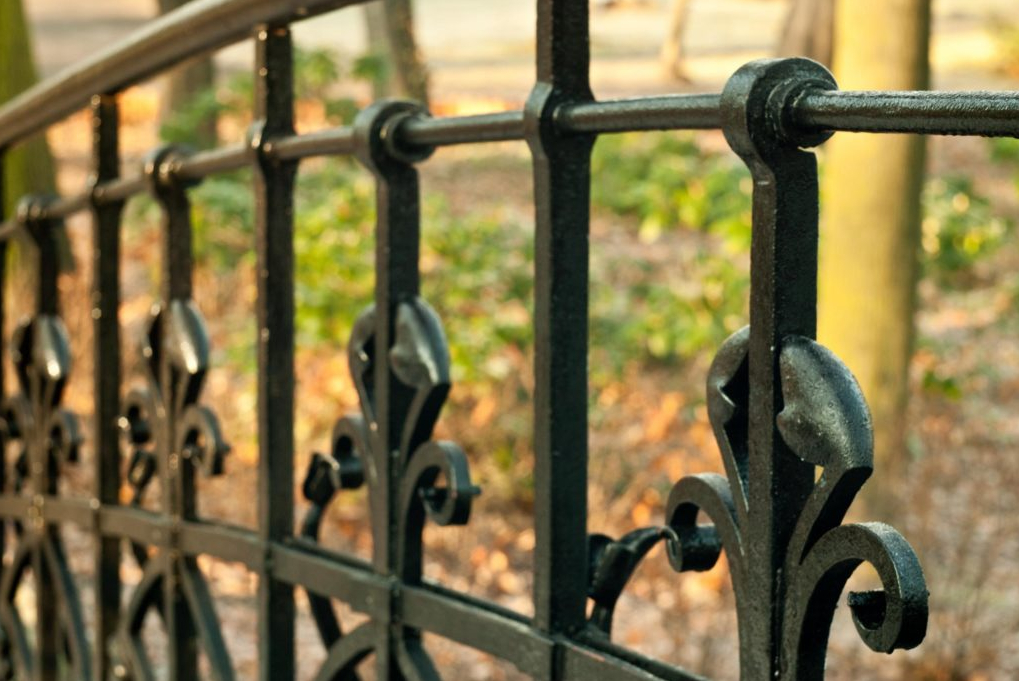 Fence Installation
It's time to replace your old, outdated fence. The installation costs are high, and the cost can be justified by the benefits you will gain from installing a new fence. A new fence will increase the value of your home, create privacy for outdoor activities like barbecuing or gardening and protect against intruders entering your yard. What are some considerations when choosing what type of fencing to install? You'll want something that is durable but also aesthetically appealing, so it doesn't detract from the look of your property. We offer different styles, including chain-link fences, wood fences, vinyl fences—all at affordable prices! Contact us today at (916) 915-9397 for more information on our fence installation services in Roseville, California.
Fence Repair
If you're a Roseville homeowner, there's a good chance that you have a fence. In the event that your fence has been damaged by weather or other factors, it may be time to repair it. Fences provide privacy and security for homeowners as well as being an aesthetic element of any property. However, fences can be costly to repair, so they should always be taken care of promptly if the need arises. 
We offer fast, efficient repairs for most types of fencing. Our team can either fix the damage right away or create a repair plan, so you don't have to worry about fixing it with a future maintenance visit. Contact us today at (916) 915-9397 if you need any fencing repair at your home in Roseville CA, area!
Wood Fence
A wood fence is a great way to create privacy in your yard. It can be used for both formal and informal settings and to separate areas of the property. The most common types of wood fences are cedar or pine, but there are also other varieties that you can choose from, like redwood or even bamboo! If you're looking for a professional company that offers reliable workmanship at competitive prices, then we would love to provide a quote. At Fence Company of Roseville, we have been serving the Roseville area for many years and know all there is about fencing – including what materials will suit your needs best. Let us help you with designing your new fence, so it complements the rest of your home's features while giving you peace of mind.
Vinyl Fence
A vinyl fence is another type of fencing that homeowners can use to protect their property from intruders or to create privacy in the yard. It's an easy, affordable way for people to makeover the appearance of their home because it comes in a variety of styles and color options. Vinyl fences are also low-maintenance, so you won't have to spend time every week cleaning them before they begin looking dull again!
They have a long lifespan, which means you'll never need to replace them after several years like with other styles of fence installation services. With these added benefits, not only will you pay less, but you won't waste any time maintaining this type of material either; plus, there will be no splinters involved if someone touches the fence! We are the perfect fence company for your vinyl fence installation.
Metal Fence
Options are endless when it comes to choosing the exterior of your home. You can choose from brick, vinyl siding, or even stone. But if you're looking for a fence that will last and give your property an elegant look, metal might be the best option for you. With options like wrought iron, aluminum, or steel with powder-coated finishes in colors like black or white, there's no question that metal fences are durable and beautiful too. A very popular fence type, we've brought in specialists to help our teams learn how to install metal fences from fence company Bowling Green KY. 
Metal fencing is also great because it doesn't require any maintenance other than occasionally washing down the surface with water to keep dirt particles from accumulating on its surface. It also won't warp or crack due to extreme weather conditions such as snow and ice accumulation which can happen throughout the winter months in Roseville, California.
Wrought Iron Fence
A wrought iron fence is another popular choice for homeowners who want to protect their property. It's also great because it requires minimal maintenance and can last a lifetime, so you won't need to replace it even after the years pass by. Wrought iron fencing offers beauty and security, making it an excellent investment for any homeowner in the Roseville, CA area. If your current fence has reached its lifespan or if you're looking into installing new types of fences around your home, then contact us today at (916) 915-9397. We offer free estimates on all our services – including fencing installation & repair – so call now!
Staining Your New Fence  
If you've recently had a new wood fence installed at your home in Roseville, then it's important to get the staining process done right away. This can be a frustrating task because of all the prep work that needs to go into it before you actually start applying stains on the surface of your new fencing material. An unprofessional job may not only look bad but also make your fence more prone to damage and erosion by weather elements like rain and snow over time.
When we install wood fences for our customers, we always do complete preparation beforehand, so they don't have any issues after installation is already finished with proper painting or staining techniques if needed. We want homeowners who hire us for their fencing installation services – including wooden fences & gates to rest assured knowing that everything has been done right.
Contact Fence Company of Roseville
If you're looking for an affordable way to increase security and privacy at home while also adding value and curb appeal, consider investing in a new fence installation service from our company! Not only do we offer competitive prices, but we use high-quality products that will last for many years with proper care. We know there are a lot of options when it comes to the various fencing design considerations, when we come to your property for an estimate, we will provide our portfolio of options as well as our input from years of experience in many types of fence installation projects. In addition to being installed correctly, our fences are aesthetically pleasing, which helps them blend into their surroundings rather than stand out as eyesores. By choosing us over other fencing installation services in the Roseville area, you get peace of mind knowing that your new fence will be built to last.
Contact us today at (916) 915-9397 or message us through the contact form on this page to get free estimates.